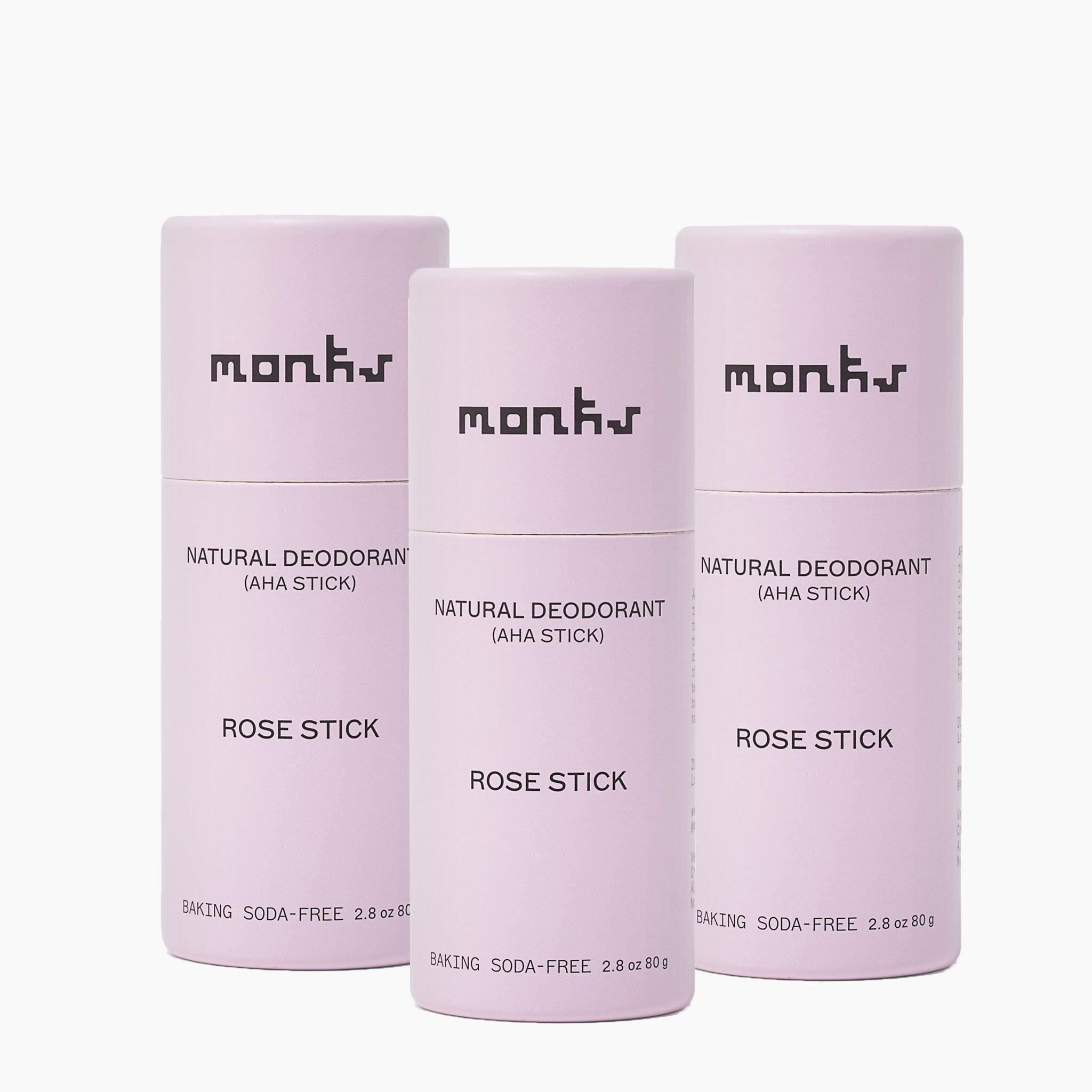 ROSE (AHA STICK) FAMILY PACK
---
Transform odor into invisible, transportive fragrance.

How It Works: A potent combination of AHAs (alpha hydroxy acids) regulate skin pH, as Zinc Ricinoleate, a zinc salt, neutralizes the odors produced by the bacterial decomposition that occurs naturally on the skin. A duo of plant-derived wax Helianthus Annuus (Sunflower) Seed and Arrowroot Extract create a soothing, non-drying texture, without any greasy residue.


Scent: A clean and refreshing floral blend anchored by earthy notes of rare wood. Ethereal yet intense.
Top: Sweet and rich balsamic
Heart: Warm, honeyed and voluptuous Damask Rose
Base: Soulful Atlas Cedar
Ingredients:
Caprylic/Capric Triglyceride
Helianthus Annuus (Sunflower) Seed Wax
Maranta Arundinacea (Arrowroot) Root Extract
Cedrus Atlantica (Cedarwood) Wood Oil
Rosa Damascena Flower Extract
Zinc Ricinoleate
Mandelic Acid
Lactic Acid
Cordyceps (Mushroom) Militaris Mycelium Extract
Application: Push from the bottom of the stick to dispense product. If the stick is cold or difficult to apply, warm the product against skin before using. Tap the bottom of the stick on a hard surface to close.